To be the best and beat your enemies like a pro, you will need the best gaming laptop 2024 in your arsenal. Playing fps games is exactly like going to war. Along with skills, you will also need proper tools to dominate your enemies and be the winner. We have compiled a list of gaming laptops that features the most powerful internals on the market and are specially designed for gaming purposes.
The first thing you need to do is list out all the top features that matter to you and your budget. For some, portability is vital along with gaming capability, but others can sacrifice that for a gaming horsepower workstation laptop. In our list, we have added laptops for all kinds of users; you can find portable, extremely powerful, and affordable laptops.
Best Gaming Laptop 2024:
Editor's Choice
Alienware New M17 R3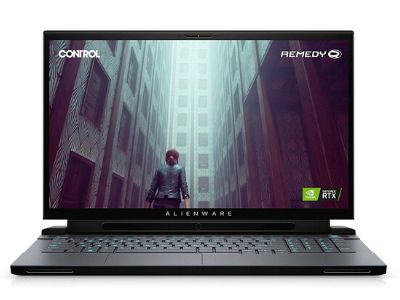 CPU: Intel Core i7-10750H
Graphics: Nvidia Geforce RTX 2070
RAM: 16GB DDR4
Runner Up
ROG Zephyrus S
CPU: Intel Core i7-8750H
Graphics: NVIDIA GEFORCE RTX 2080
RAM: 16GB DDR4
You may like:
Best Gaming Laptop under 600
best Gaming Laptop Under 800
Best Budget Gaming Laptop
Frequently Asked Questions
Here we have explained some of the most common questions asked about gaming laptops. Let's have a look.
Which CPU is better, AMD or Intel?
The lines between Intel and AMD are blurring. Intel releasing their latest Intel Core i9-11900K processor providing 8 cores, 16 threads, and a max clock boost speed of 5.3GHz. This processor is a pure cake for gamers; it can do wonders with suitable graphics and memory. On the other hand, AMD has released Ryzen 9 5950X. It is the most powerful chip in the AMD family. It has 16 cores, 32 threads, and a clock speed of 4.9GHz.
At this time, Intel leads the gaming vicinity with the most powerful gaming processor, but that doesn't mean that AMD is way behind. AMD processors have enormous gaming capability as well. So deciding the best processor is really hard and confusing. You can only say that Intel is still good in gaming while AMD rules the creative vicinity (video editing, graphics design, and more).
A new player has entered the market. The Apple Silicon CPU (new M1 Chip) has totally crushed its competitors. Neither Intel nor AMD can compete with the performance level of the new M1 Chip.
Can I upgrade the graphics card on my laptop?
Well, in most cases, upgrading a GPU isn't possible. Because the GPU-like CPUs are soldered into the motherboard and upgrading them isn't an option to choose. So, it's essential to carefully buy a laptop with good graphics that can care for your needs for years.
There are some unofficial ways to upgrade graphics like external GPU. That may be possible, but not at the expense of something. If you successfully upgrade the GPU, that doesn't mean that your laptop has the power to cope with that. It will result in heating and maybe random shutdowns.
So officially, there is no way to upgrade your laptop GPU. If you ever feel the need to upgrade your graphics card, you will have to buy a new laptop.
Can gaming laptops overheat?
Of course, a gaming laptop can overheat. There can be many reasons for it. The most common reason for gaming laptops getting overheated is the dedicated graphics. The dedicated graphics draws too much power and results in overheating some time, especially on battery power. It is suggested that you should plug the laptop into power when you are playing games. This will help you get out the full potential of the graphics card and avoid laptop overheating.
Many other reasons for a gaming laptop overheating, like work overload, laptop not getting proper ventilation, and more. To avoid this problem, we suggest using a cooling pad, consistently placing a laptop in a state that gets proper ventilation, and cleaning your laptop.
Product Reviews
Best Gaming Laptop 2024
1. AORUS 15G (XB) – Best GPU 2024
CPU: Intel i7-10875H | RAM: 16GB DDR4 | Storage: 512GB SSD | Graphics: NVIDIA GeForce RTX 2070 | Display: 15.6″ 240Hz (2560×1600)
REASONS TO BUY
Gaming performance
Cooling system
Sturdy build quality
Mechanical keyboard
REASONS TO AVOID
Bad webcam location
Noisy fans when gaming
AORUS 15G has developed a good position in the gaming industry by providing solid and powerful performance. It is rated as the best in the market for long battery life and a 240Hz refresh rate. It is equipped with the most vital 9-core overclockable 10th Gen Intel core i7-10875H processor, which gives you an exceptionally high speed while playing games. It is targeted at pro gamers as it gives you a smooth gaming experience along with multitasking. It has one of the finest and fastest processors that gives an instant result on your display.
Moreover, it has the latest NVIDIA GeForce RTX 2070 graphic card. This allows the laptop to play AAA rates games at high settings giving the best real-time visuals and fantastic gameplay. Further, it is powered by Microsoft Azure AL's latest technology, which sends signals to CPU and GPU to adjust the wattage based on the game running to get the best performance. As the design is concerned, this 15.6-inch is the slimmest gaming laptop with 3mm bezels. 1920 x 1080 display gives sharp and bright visuals. There is no input lag and ghosting effects; hence, the display is relatively smooth while playing games or other activities.
Apart from that, the mechanical keyboard is a plus point. It was built with a partnership between AORUS RGB Fusion 2.0 and Omron. The keys feel like they will last forever with durability of 15million keystrokes. The built is strong with a lightning effect for you to manage during gameplay. Besides, there is a good range of ports for connectivity purposes: USB 3.2 Type-A Ports, Thunderbolt 3 USB Type- C Port, Display port, HDMI, Ethernet port, and headphone jack. Overall, AORUS 15G is a beast in the market with its strong performance to manage everything you are doing on your laptop. It is one of the best choices you will make if you buy this laptop.
2. Alienware New M17 R3 – Best Powerful Gaming Laptop
CPU: Intel Core i7-10750H | RAM: 16GB DDR4 | Storage: 1TB SSD | Graphics: Nvidia Geforce RTX 2070 | Display: 17.3″ 300Hz (2560×1600)
REASONS TO BUY
Enough power for 300Hz display
Good configuration options
Port selection and per key RGB
Graphics and performance
REASONS TO AVOID
Expensive
Battary life
Hot and noisy
Alienware New M17 gaming laptop is extremely powerful with a stylish, sleek design. It's a flagship model from dell, which houses the most powerful component on the market, packed in a nice CNC chassis. You can call it the thinnest and lightest gaming notebook engineered in a way that can handle almost everything. It's constructed with magnesium alloy, which is the lightest material in the world. This makes Alienware lighter and durable enough to handle a beating or two. Plus, it features a 17-inch display for complete immersion and a more profound gaming experience.
Gaming can be challenging when you don't have the right gaming laptop. A powerful gaming laptop is an ultimate necessity to take further your gaming skills. Alienware New M17 gaming laptop provides the same environment. You won't need an update because it features a powerful Intel Core i7-10750H 10th Gen processor, NVIDIA GeForce RTX 2070 graphics, 16 GB RAM, and a 1TB SSD. These internals can face any challenge like running high-end games at 1080p, graphics designing, and programming. Basically, Alienware New M17 has an excellent design, powerful internals, and works like a pro. So, calling it one of the best gaming laptops 2024 won't be wrong.
Alienware New M17 features an excellent cooling system. A dual exhaust airflow design to let the heat disperse. Plus heat pipes that go across GPU and CPU for discharging heat. This is a very intelligently designed cooling system for a laptop. Furthermore, the laptop features an excellent FHD front cam for gamers who love to stream and a killer e2500 ethernet controller that delivers super-fast internet. So, overall, it's a great gaming laptop that is specifically designed for gamers keeping in mind all the things gamers need. Spending on this laptop is totally worth it.
3. MSI GS75 Stealth – Best Ultimate Gaming Laptop
CPU: Intel i7-8750H | RAM: 32GB | Storage: 512GB SSD | Graphics: NVIDIA GEFORCE RTX 2080 | Display: 17.3″ 144Hz (2560×1600)
REASONS TO BUY
Max-Q RTX2080
Wnderful great design
Gaming performance and graphics
Per key RGB keyboard
Port selection
144Hz screen
REASONS TO AVOID
No G-sync
Gets hot
Battery life
Gaming is exactly like going to war. You will need the best armor possible to beat your enemies. MSI GS75 Stealth proves to be the most powerful beast possible with all the powerful internals. Everything is packed very nicely in a sleek, ventilated design. The golden hinge design of the MSI GS75 Stealth gives an edge over other laptops in the design department. Furthermore, the laptop gives the best possible viewing angle with a 17.3″ full HD (1920×1080) display. Honestly, MSI GS75 Stealth is the most unique, powerful, sleek gaming laptop that forces us to include it in the ultimate list of best gaming laptops.
For gamers, the only thing that matters is performance. No matter how fancy your laptop looks, if its gaming performance isn't up to the expectation, then it's useless. The MSI GS75 Stealth features the latest Intel i7-8750H processor and NVIDIA RTX 2080 graphics which has the capability to run AAA-rated games at an impressive fps and smooth gameplay. Furthermore, a 32GB RAM for running intensive tasks and 512GB NVMe SSD for storing your favorite games. Moreover, MSI GS75 Stealth has a stunning IPS level display with a refresh rate of 144Hz. What more could you ask for?
The MSI GS75 Stealth comes with an incredible cooling system featuring 3 fans, 7 heat pipes, and 4 exhausts that keep the laptop supercool while playing heavy games. Furthermore, it features a silky-smooth glass touchpad that works superbly, allowing you to comfortably perform 10+ gestures. The keyboard of the laptop has good travel, and typing on it is a fun job. Moreover, gaming laptops should have more connectivity options, and MSI GS75 Stealth has done justice. You will find a thunderbolt, HDMI, USB ports, and headphones jack. So, basically, this laptop has everything, design, power, performance except extended battery life. But we all know that games consume a lot of power, and gaming laptops' batteries have a shorter life than other laptops.
4. ASUS ROG Zephyrus S GX701 – Best Lightweight
CPU: Intel Core i7-8750H | RAM: 16GB DDR4 | Storage: 1TB SSD | Graphics: NVIDIA GEFORCE RTX 2080 | Display: 17.3″ 144Hz (2560×1600)
REASONS TO BUY
Volume scroll wheel
Per key RGB lighting
Gaming performance
144hz refresh rate
Max-Q RTX 2080
Ports selection
REASONS TO AVOID
Portability
Expensive
Battery life
To dominate your enemies, you need to be skilled. This laptop is for extreme-level gamers who have the skill and need the best tools to support their gaming ability. You know that you can't beat your enemies without having the right gaming laptop. In professional gaming, lagging and performance issues aren't acceptable. To have smooth gameplay and no lagging environment, you will need a laptop like ASUS ROG Zephyrus S GX701 to achieve that. This laptop features an impressive 17-inch display with extremely narrow bezels packed nicely in a sleek 18.7mm thin chassis. The laptop looks just stunning. If you are a streamer, you will love the 1080p detachable webcam on the top of the screen.
They have done a fabulous job at the architecture of this laptop. You will notice that there is a lot of space left on the top of the keyboard. It helps in proper ventilation and cooling of the laptop during gameplay. The touchpad is placed in the Numpad. You can use it as a Numpad plus as a touchpad when needed. Isn't that amazing. Furthermore, internally the laptop is packed with the Nvidia GeForce RTX 2080 Turing graphics and the latest Intel Core i7 8750H Hexa Core processor with 16GB RAM. These internal are powerful enough to take on any challenge, whether gaming, graphics designing, or development. Furthermore, to store your games and movie collection, you get a fast 1TB SSD. Calling it the best gaming laptop ever wouldn't be wrong because it's loaded with the power possible and have a stunning design.
ASUS ROG Zephyrus S GX701 Optimus that switches between the two graphics cards depending on the load. So, when you are not playing, it will switch to the intel graphics extending your battery life. The colors of the laptop are Pantone validated, which makes it perfect for gaming visuals and content creation. Also, it offers an RGB keyboard that allows customization of the colors and has a good typing experience. Furthermore, ASUS ROG Zephyrus S GX701 has all the connectivity options needed for gaming and other work purposes. So, overall, you get everything you need with all the amazing things.
5. Razer Blade Pro 17 – Best Design
CPU: Intel Core i7-9750H | RAM: 16GB DDR4 | Storage: 512GB SSD | Graphics: NVIDIA GeForce RTX 2060 | Display: 17.3″ 144Hz (2560×1600)
REASONS TO BUY
Powerful
144Hz display
Port selection
Stury build quality
REASONS TO AVOID
Expensive
4K gaming needs tweaking
Noisy when gaming
Razor is known for its gaming laptops. They have built some of the finest gaming laptops ever. The design of the razor blade has its own fan base. Their tagline, For Gamers, By Gamers, shows that this company is explicitly making their products for gaming purposes. Their new model Razer Blade Pro 17 features the most powerful internals packed nicely in a sleek and slim aluminum CNC chassis. You will fall in love at first sight with the Razer Blade Pro 17 gaming laptop. The 17.3′ inches factory color-calibrated large display is capable of giving you the perfect gaming visuals with a refresh rate of 144Hz.
Featuring the latest 9th Intel Core i7-9750H processor and NVIDIA GeForce RTX 20 Series graphics, the Razer Blade Pro 17 is a mobile workstation and gaming laptop at the same time. Create, Develop, or play anything; Razer Blade Pro 17 will always be up for the challenge. No other laptop can beat the class and power of this gaming laptop, whether it's in the performance department, design, or durability. Furthermore, to handle heavy tasks and multitasking, 16GB RAM is housed inside, plus for storing your favorite games, you get a 512GB SSD. This laptop proves to be the best gaming laptop in 2024 and worth every penny you are going to spend on it.
Razer Blade Pro uses vapor chamber cooling instead of using heat pipes for cooling. This method uses the entire surface area to maximize heat dissipation. Furthermore, for easy upgradation, it houses an empty M.2 drive and 2 DIMMs slots easily accessible via the back cover of the Razor Blade Pro 17. So, if you need any performance boosts, you can easily do it through easy upgradation. Moreover, it offers the thunderbolt, USB 3.2 ports, and other connectivity ports as well. Razer Blade Pro is one of the best gaming laptops promising high-level performance, fantastic design, and special gaming features that boost the gaming experience.
You may be interested in:
The Best Gaming PC
The Best Gaming Monitor
Best Tablets
6. Acer Predator Helios 300 – Editor's Choice
CPU: Intel Core i7-9750H | RAM: 16GB DDR4 | Storage: 512GB SSD | Graphics: NVIDIA GeForce GTX 1660 Ti | Display: 15.6″ 144Hz (1920×1080)
REASONS TO BUY
Wide port selection
Overclocking
Quite cooling system
Comfortable keyboard
Price value
REASONS TO AVOID
No thunderbolt support
Poorly designed cooling system
Sound system
Helios 300 has become one of the best gaming laptops by delivering excellent performance at a great value for the consumers. With the specs and features it offers, this is everything that any gamers need to jump into the battlefield. Powered by a 9th Gen Intel Core i7 9750H processor, this laptop is the best choice for gaming performance. You will be able to run AAA title games at ultra settings. The most impressive point for this laptop is the NVIDIA GTX 1660 Ti with 16GB of DDR4 RAM. It handles everything that a gamer push.
Moreover, Helios 300 is well-equipped with a good range of ports that are essential for different purposes. It includes HDMI 2.0, USB Type-C, USB 3.1, the Mini Display Port, and an audio jack. These are more than enough for you to connect external devices. Apart from this, the keyboard is reasonably practical with soft and comfortable keys to play games. The travel amount is reasonable so that you can smoothly shift from one key to another. There are two dedicated keys for Turbo and PredatorSense app for easy access. On the other hand, the touchpad has a flat surface that backup gestures give you a comfortable playing game environment.
Besides, you get to enjoy a fast 144Hz refresh rate and speedy 3ms response time that gives a sharp and smooth picture during gaming sessions. As audio is concerned, Waves MAXXAudio technology delivers a solid sound effect to give you an extreme gaming experience. The sound system is heavy, making gameplay more fun. Helios 300 is one of the best gaming laptops 2024 with an elegant and sturdy design that delivers high performance. It has the best blend features that enhance your gaming experience.
7. ASUS ROG Zephyrus G14 – Best Max-Q Gaming Laptop
CPU: Ryzen 9 4900HS | RAM: 16GB DDR4 | Storage: 2TB SSD | Graphics: NVIDIA RTX 2060 Max-Q | Display: 14″ 120Hz (1920×1080)
REASONS TO BUY
Good for demanding games
High quality display
Battery life
Light and compact chassis
REASONS TO AVOID
No wired ethernet port
No webcam
No therderbolt
HIDevoultion is a gaming rig that everyone in the market wants to get their hands on. To be the best in gaming, you need to have a great blend of hardware and software to beat your enemies like a pro. This is the laptop for all robust gamers who want to play modern AAA-rated games at high settings. Powered by AMD 4th Gen, Ryzen 9, and NVIDIA GeForce RTX 2060, it has proven itself the best performance provider. The design is sleek, with firm magnesium and aluminum that gives it a very decent look. There are plenty of ports on both sides that can be used for attaching external devices; USB 3.0 ports, USB Type-C Port, Display port, HDMI, audio jack, etc.
Furthermore, the laptop gives the best possible viewing angle with IPS Panel at a 14-inch full HD (1920×1080) display. The colors are decent and vibrant with an accurate brightness level. For the sound, 2.5-watt speakers give you a robust audio quality that makes gaming more pleasurable. Moreover, the keyboard's layout is excellent, with great spacing between keys that make your travel from one key to another very convenient. Also, the keys are soft that every gamer wants to have for a smooth gaming experience.
Besides, the Gelid GC Extreme TIM upgrade balances the heat during extreme load to keep the laptop cool during gameplay. It also balances CPU and GPU-intensive tasks by preventing throttling and minimizes the fan noise. Storing games is always an issue. HIDevoultion has overcome this with PCIe-based storage of 2TB to ensure better accessibility to store heavy games with the fastest bootup and loading ease. You cannot deny its existence in the best gaming laptops that provide everything a gamer needs. To boost your gaming experience, there is an excellent design, fast performance, and other special features.
8. Gigabyte AERO 15 – Best Gaming Laptop 2024
CPU: Intel i7-9750H | RAM: 16GB DDR4 | Storage: 512G SSD | Graphics: NVIDIA GeForce RTX 2070 | Display: 15.6″ (3840 x 2160)
REASONS TO BUY
OLED screen
High level gaming performance
Per key RGB
Port selection
REASONS TO AVOID
webcam
Keyboard can be better
Design isn't for everyone
Gigabyte AERO 15 comes with a 4K OLED display, which is very popular these days. Playing stories and graphical games over the UHD display will take you out of this world and let you completely immerse in the digital world. Along with an OLED screen, Gigabyte AERO 15 features a very comfortable keyboard with good travel, a smooth tracking pad, and an outstanding design. Gigabyte AERO 15 is armed with the latest internal, making it very powerful for running all the AAA-rated latest games. Although it has a webcam on the lower bezel of the screen, which is a little awkward but still with the satisfying design, incredible gaming features, and power, it carves its way into the list of best gaming laptops 2024.
Gigabyte AERO 15 is armed with the latest Intel Core i7-9750h coupled with a very powerful NVIDIA GeForce RTX 2070. These both combined are powerful enough to challenge any task or number of tasks. Gigabyte AERO 15 performances and compact design make it perfect to use for multiple purposes like gaming and other professional work. Furthermore, the laptop is equipped with 16GB DDR4 and 512GB SSD. You can say that it's a very high-budgeted laptop that features everything that a gamer needs. If you are a professional gamer with enough budget, getting AERO 15 will surely benefit you in the end.
Gigabyte AERO 15 comes with the latest cooling system that works like a pro and keeps your laptop cool while playing games. AERO 15 is made of a full block of aluminum, making it solid to touch, durable to use, and light while carrying around. Basically, this is an all-in-one laptop that is affordable, good at gaming, has a wonderful design, plus it's durable enough to handle beating. Furthermore, this best gaming laptop has a 94Wh which makes sure an amazing battery life. Honestly, it's full of amazing features that can't be explained in detail. Last but not least, gamers need connectivity ports, and AERO 15 provides that. You will find all the important ports including Thunderbolt 3.0. So, overall it's a great laptop, and you should definitely buy it.
9. ASUS TUF Gaming FX505DV – Best Budget Gaming Laptop
CPU: AMD Ryzen 7 3750H | RAM: 16GB DDR4 | Storage: 512G SSD | Graphics: NVIDIA GeForce RTX 2060 | Display: 15.6" 120Hz (1920×1080)
REASONS TO BUY
Work and play
Price value
Aesthetics
Cooling system
REASONS TO AVOID
Limited ports
Touchpad quality
ASUS TUF A15 is the best value gaming laptop available in the market that delivers powerful performance for gaming, streaming, or other tasks. What makes it distinctive in the market is the combination of AMD Ryzen 7 3750H processors, 16GB RAM, and NVIDIA RTX 2060 GPU that gives outstanding results at a very reasonable price. They can handle most of the modern games at high settings and support ray tracing. Hence, one of the best choices for extreme pro gamers to enjoy a smooth gaming experience without lagging. The 15.6 inches display can give you good vision and makes games look smooth without any stutter at a refresh rate of 144Hz.
This is IPS- Type panel that gives a great view of angles through various positions. The image quality is quite clear and consistent hence, making the gaming experience enjoyable. Coming to the design, it's pretty standard in black color with narrow bezels. The keyboard has a pleasant journey, and the keys are very soft that makes your gaming comfortable. Also, it features RGB lighting to create and manage your zones throughout gaming sessions. Moreover, it is highly rich in ports., HDMI, USB Type-A, audio jack placed on the laptop's left side is enough for the gaming environment.
Further, it has an exceptional cooling system installed that ventilate the heat throughout gaming marathons and keeps your laptop cool. To enhance your gaming experience, there is a heavy sound system installed that gives you an extraordinary sound quality for games, movies, and other multitasking. Apart from this, there is 1TB storage that is more than enough for storage of all your favorite modern games and improves performance. Overall, ASUS TUF FX505 is one of the best gaming laptops any gamer wishes for.
10. MSI GL65 Leopard 10SFK 062 – Best 144Hz Display
CPU: Intel Core i7-10750H | RAM: 16GB DDR4 | Storage: 512G SSD | Graphics: NVIDIA GeForce RTX 2070 | Display: 15.6" 144Hz (1920×1080)
REASONS TO BUY
Great 144hz display
Audio
Per key backlighting
Graphics and gaming performance
Price value
REASONS TO AVOID
Gets hot while gaming
Surface attracts fingerprints
Noisy
MSI GL65 Leopard is the performance best in the gaming laptop industry featuring the latest 10th generation Intel i7-10750H processor and RTX 2070 graphics. This makes it easy for you to smoothly play AAA-rated games at high settings. On top of that, it provides 16GB of RAM to manage and run the different tasks. Also, an impressive 512GB SSD storage for you to store your favorite games. Moreover, it has an incredible 144Hz IPS-level thin-bezel display that lets you exploit the solid graphics entirely and unleash the ultimate gaming experience at a faster rate.
Besides, MSI GL65 comes with tremendous cooling power for the CPU and GPU. There are about 7 pipes that work together to keep the laptop cool under intense gaming sessions. Further, you get to enjoy immersive sound quality at Hi- Resolutions audio that enhances your gaming experience and gives a boost to your gameplay. Overall, the design is fundamental, with a red logo on top of it and black finishing. 15.6 inches (1920×1080) display gives wide viewing angles and bright, colorful image quality good enough for a gaming rig. Also, there is specialized software, Dragon Center, allowing you to manage and adjust the controls as per your need.
Moreover, the ports are reasonably enough located on one side of the laptop. You have an Ethernet jack, HDMI, Mini DisplayPort video outputs; USB 3.2 Type-A and Type-C ports; and separate headphone and microphone jacks. Furthermore, it features a spacious touchpad that works quite smoothly and performs all gestures. Talking about the keyboard, the keys have excellent key travel and are comfortable for typing that gives you an enjoyable experience of playing games. So, the final verdict is that this laptop offers excellent performance, excellent display, and other essential features for you to live a real-time gaming experience.
You may like to read:
The Best Headphones
Best Gaming Routers
Buyers Guide
How to choose best gaming laptop 2024?
Everyone needs the best to compete well in the market. With so many options available offering different sets of components, features, and specifications, it has become challenging to make a choice that meets your requirement. The gaming laptop has become a beast over the period and has gained a lot of demand. We have listed down some essential aspects that you should consider when buying a gaming laptop.
What kind of GPU you need?
It is one of the most important factors that influence your decision for a gaming laptop. The majority of the laptops are either NVIDIA GeForce GTX or AMD RTX oriented. There are different kind of GPUs that is suitable for a different type of gamer and settings:
Beginner Level Gaming: Such GPUs are specifically designed for entry-level gamers who do not play games at the highest settings. GPUs like GTX 1650 or RX 5500M meet their requirements and give them the best control over gaming sessions. These laptops are pretty reasonable, costing between $700-$1200.
Proper Gaming: For the middle way gaming sessions, you need a good GPU, giving you an experience of the high setting. NVIDIA GeForce RTX 2060 and RX 5600M meet every gamer's needs, and laptops with these GPU's come in a range of $1200-$1500.
Ultimate Gaming: Then there comes the heavy gaming experience for which the strongest GPU is all you need. Such laptops are premium ones with powerful graphic cards meeting every requirement of a pro gamer. An RTX 2070 or RTX 2080 lets you play AAA-rated games at high settings.
CPU
Another critical factor is the processor. CPU (Central Processing Unit) highly impacts your decision for a gaming laptop. It is the brain of your computer as it affects the performance of your computer. Hence, it should be chosen carefully. Core i7 is the strongest and powerful processor in the market designed for the intense use of a gaming laptop. But it is pretty expensive in the market. A middle way is Core i5 that meet all your requirement giving you the best gaming experience.
RAM
RAM can be upgraded based on your need anytime in the future. But there should be at least 8GB of RAM to carry out your gaming activities smoothly. For intense gaming sessions, you should try to get 16GB RAM, and it will always be an edge. This should be secondary to the strong GPU and CPU, as you can also get the maximum benefit from 8GB RAM.
Display
Display plays a vital role in giving you great visuals powered by powerful graphics. The better the visuals and image quality is, the more fun it is to play games. Most people do not buy separate screens and settle for the laptop screen to carry on daily activities. Therefore, it is better to invest in a laptop that offers a good display and gives you a great gaming experience. Following are some factors that come under the Display category that one should look at:
Screen Size: It is one the most important thing. The ideal standard size for all activities is between 14-17 inches, which gives you great visuals.
Resolutions: The more the pixels, the better or sharper the image. As resolutions are concerned, you should not settle for anything less than a 1920×1080 display. It meets all your requirements giving you great image clarity. 4K displays are high-end gaming laptops that are the choice of professional gamers.
Touchscreen: Touchscreen looks good and premium in laptops, but as of gaming is concerned, they are not practical enough. It exploits the battery and adds cost to your pockets.
Portability
Gaming laptops should be portable enough for you to carry around to your friend's place, during traveling, or at home. There are different ranges of portability from low to high.
17-18 Inches: This laptop is powerful enough to carry around in a bag. You can keep it at your home and fix it on a specific desk. Also, you cannot unplug them for long hours as they are powerful enough and need more power.
15 Inches: This is an ideal laptop if you want to carry it around and even place it in your lap while playing games or doing other work. This can be used for 5-6 hours without being charged.
13-14 Inches: This is for the one who is always on the move and carries a laptop with him. It is under 5 pounds and lightweight; hence, carrying it won't be an issue. Also, battery life is good enough of 7-8 hours.
Keyboard
Macro keys play an important role in letting you complete gaming tasks smoothly. You should prioritize laptops that offer macro keys software so that you can get the most out of your gaming laptops. Also, RGB backlighting should give you an edge to separate zones in different colors and smoothly play games.
Battery Life
Gaming takes out most of the battery; hence, you need to thoroughly plug in your laptops during gaming sessions. They don't last more than a few hours, and if they do, you will have to compromise on display. The colors become light and dim, which does not give a practical gaming experience. It is best to look for laptops that can be charged quickly and give better battery life.
Audio Performance
With the display, the sound is equally essential for the ultimate gaming session. It gives a high impact on your gameplay and gives a real-time experience. The sound quality should be clear with an excellent bass to cover the surroundings.
Connectivity
Another critical factor is the connectivity ports. At one point in time, you will need different ports to plug in different external devices. It is better to look for gaming laptops that offer a good range of connectivity ports: HDMI port, DisplayPort, Audio Jack, Ethernet Port, etc.
Brand
Every brand has its own set of features and specifications that make it different from others. What you can have in one brand, you may not find that in another, making them distinctive. There are a few things one should know before deciding.
Bottom Line
Choosing the best gaming laptop isn't an easy job. There is a lot of money on the stack. You need to be very careful while choosing your gaming laptop. Some of us think that getting an expensive laptop ensures a good gaming laptop. To some extent, it's true, but there is a big difference between the best and the right laptop. Sometimes, you don't need the best. You should first define your needs and then buy a laptop that fills those needs. This will save you from a lot of hassle and save you a lot of money. Always avoid the gold plating and features that you don't need.