Everyone loves a gorgeous, salon-level hairstyle every day. But, how to get them? You will need a quality best hair dryer 2022 for easy blowouts at home. Best hair dryers can do many things as they can help in straightening the hairs, they can lock the curls, and also you can create volume and more. A great number of quality hairdryers are available but you might be wondering before shopping, what are the best hair dryers for your hair type?
Well, it's not that important because each hair dryer works for all kinds of hair textures and lengths. Rather then focusing on this, you should focus on hairdryers with attachments because they have a serious effect on varying hair types and textures. Diffuser and Concentrator can really help in styling your hair.
Best Hair Dryer 2022:
Worth a read:
Best Hair Dryer for Curly hair
Best Electric Shaver
Best Massage Chair
Editor's Choice
Dyson Supersonic
Fastest drying
Powerful but smaller motor
Easy to use
Amplified airflow
Runner Up
T3 Featherweight Luxe 2I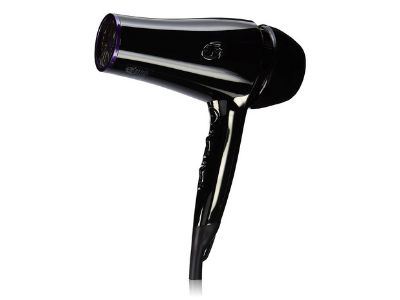 Super fast drying
Great airflow
Lightweight
Ergonomic handle
Product Reviews
Best Hair Dryer 2022
1. Dyson Supersonic Hair Dryer
REASONS TO BUY
Fastest drying
Powerful but smaller motor
Easy to use
Amplified airflow
Lightweight
Cord length
Energy efficient
REASONS TO AVOID
Expensive
A bit noisy
Dyson has sexed up the market with their supersonic hairdryer. The supersonic has been for around four years in the making, cost around 50 million. They created around 600 prototypes to get perfection and tested them on more than 1000 miles of human hair. As a result, they have created the fastest, quietest, and most hair-friendly dryer ever.
Well, the design of the Supersonic is completely different from other hair dryers. The digital motor in the Dyson is small enough that can sit in the handle instead of at the back of the dryer head. Moreover, one advantage of the Dyson Supersonic Hair Dryer is that it feels more balanced when used. You won't get arm ache while you are drying your hair.
Using Dyson Supersonic couldn't be easier. Simply slide the switch and you are good to go. Like all other hairdryers, speed and heat can be adjusted to your preference. You will just need to tap the fan and temperature buttons at the back of the dryer. Each of them got four-level indicated by the blue LEDs. After styling your hair, you can press a button for a blast of cool air that will lock the styling.
Well, one thing you will love is the speed of Dyson Supersonic. You will love it because it dries up your hair in half time as compared to the other hair dryers. It has everything that a perfect hair dryer needs. It won't damage your hair and they will be smoother and shinier. Along with all the good features that Supersonic Hair Dryer offers, Dyson has also included a round brush for shaping and styling your hair and a comb that easily glides through wet and dry hair. Overall, this hairdryer is very expensive but has everything, a good design, being comfortable to use and all the latest technology makes it the best hair dryer 2022 in the market.
2. BIO IONIC Goldpro Dryers
REASONS TO BUY
Fast, Strong airflow
Comfortable to hold
Portable, Silent
24K gold infusion
Affordable
REASONS TO AVOID
Sufficient drying time
Happy customers mean a better product. BIO IONIC Goldpro Dryer is a great product, most consumers are well satisfied with the quality and performance of the product. The most important thing that stands out and obviously the reason for its name is the dryer infused with the 24K gold. Say what? Seriously, this isn't just to fancify the dryer and charge a higher price.
The 24K gold has the ability to function like tourmaline and ceramic, which guarantees a better heat distribution resulting in shining hairs. In fact, some ceramic is mixed with gold for healthy and conditional hair with shine. The ionizer, as indicated in the name, works for better-moisturized hair. Ionizer also helps in removing the frizz and static from the hair which is a common problem.
Every brand out there claims to be the best and claims to make professional hair dryers. In case BioIonic company was founded by a hairstylist, that makes it automatically legit because a hairstylist knows the true need of a professional hairdryer. The stylist knows how the blowers work, as they use them every day, so you can bet that their dryers are well tested and will last long.
Well, you won't need to read the manual, this one is very easy to use and understand the buttons. Furthermore, most of the users believe that excessive heat is something that helps in drying the hair fast but its not. In the case of GoldPro, the magic combo of gold, ceramic, and negative ion is something that does the magic and without any hair damage due to excessive heat.
3. FHI HEAT Platform Nano Weight Pro
REASONS TO BUY
Fast drying
Powerful motor
Solid airflow
Lightweight
Cord length
Affordable, Quiet
REASONS TO AVOID
Fittings of attachments is a bit hard
Getting a new hairdryer won't be that much easy as it appears. There are tons of brands offering their own product claiming to be the best. You will have to be careful and consider and everything about a hair dryer. When it comes to buying a new hair dryer, FHI HEAT Platform Nano Weight Pro blows the competition away. Being the fastest drying time and loved by the customers make it one of the best hair dryer.
FHI HEAT Platform Nano Weight Pro has been loved by consumers because of its lightweight and long extension cord. It has performed and even exceeded the other hair dryer performance twice the rate, which makes it the top choice for a hairstylist or for home use. This may come as a surprise that FHI HEAT Platform Nano Weight Pro is the hottest hair dryer, though outside of the hair dryer is still cool when in use.
Having the latest nano-fusion technology, FHI HEAT Platform Nano Weight Pro is the best hair dryer for adding shine to the hair. You will be surprised at how effective it is on curly hairs. With its power and hot air, you will be able to straighten the curly hairs quite easily. The dryers include a diffuser and concentrator that helps in the flexibility of any type of hair, whether they are short or long, curly or straight.
However, when it comes to the comfortability of use, you won't be as satisfied. Thanks to the easiest control, you won't be bugged by learning the use, it's very simple to use. Overall, it's a great hair dryer that does it work effectively and also it's very affordable to buy.
4. Remington D3190 Damage Protection Hair Dryers
REASONS TO BUY
Dry hair fasts
Powerful
Airflow
Very affordable
No too Noisy
Removable air filter
Cord length
REASONS TO AVOID
Less portable
Build quality
Remington D3190 gets the job done at a very affordable price, plus you get all the features like ionic, ceramic, and tourmaline technology which is available with expensive hair dryers. Being an affordable option, you would be surprised to see the quality and work of the Remington D3190.
Having the latest technology and 1875w max power motor means that you are going to get a quick dry. It has three different heat settings and 2-speed settings which means you can find the right setting that is suitable for your hair type. Also, you can hit the cold shot button after styling your hairs that will lock the hairstyle carefully created. Moreover, a removable filter is housed which means it's very easy to clean and lets the dryer work at great efficiency.
As the name indicates, Remington D3190 is a damage-protection hair dryer. You can achieve shiny and healthy hair. With the help of Advanced Coating technology that offers 3x more protection and Micro-Conditioner Technology keeps them healthier. Furthermore, the diffuser and concentrator make it easier to dry hair with precision.
Overall, this is a suitable hair dryer for those who want all the features and quality at a very affordable price. Being a quality hair dryer with the latest technologies like ceramic, ionic and tourmaline at a budget-friendly price makes it the best hair dryer 2022.
5. Revlon One-Step Hair Dryers & Volumizer
REASONS TO BUY
Fast drying
Excellent design
Airflow, Comfortable to use
Lightweight, Great for curly hair
Budget-friendly
REASONS TO AVOID
Not too much powerful
Heat settings
Well, this one is the most talked about and reviewed hair dryer. Being a budget-friendly hair dryer, one simply cannot ignore this. The whole magic of this blower is in the design. You will notice two different kinds of brushes, sides of the brush are lined with nylon bristles with ball tips, while the curved edges have boar bristles and nylon ones. Furthermore, Revlon One-Step Hair Dryer is super lightweight that makes it easy and comfortable to use.
At 1100 watts, it may not be the most powerful hairdryer but the ionic technology and the overall airflow of the blower means that you won't need more than that. Being a large airy shape, it disperses air quickly and is preferred especially for curly hairs. Also, it has a multiple heat setting that makes it perfect to set the right setting for your hairs.
The blower has unique Airflow Vents that are suitable for faster drying of the hairs and cause a little damage. Oval design helps in the straightening of curly hairs, while the round edges of the blower create volume. we would say that its a unique and very affecting design. If you want a blower that dry your hair quickly and in one step, nothing can beat Revlon One-Step Hair Dryer.
Overall, Revlon One-Step Hair Dryer is inexpensive but still amazing. It has thousands of happy customers. The design is magical plus the effective results help Revlon One-Step Hair Dryer to makes it our editor choice.
Also Read:
Best Pressure Washer
Best Smart Thermostat
Best Washing Machine
6. T3 Featherweight Luxe 2I Dryer
REASONS TO BUY
Super fast drying
Great airflow
Lightweight
Ergonomic handle
Easy to use
Cord length
Reduces Frizz
REASONS TO AVOID
Expensive
Build quality
Whenever your hair blower dies, you need to purchase a new one but in the competitive market, there is so much to choose from. T3 Featherweight could be a great choice to choose whenever you need one. It's not relatively cheap but it will completely change the way you style and manage your hair. It's powerful, lightweight, and worth every penny you spend on.
Luxe 2I Dryer is exceptionally gentle, yet it's so much power. T3 produces a huge amount of air but in a controlled environment. Using the latest ionic technology, you won't need to worry about your hairs, it will lock the moisture in every strand of hair, rather than laying on top. Luxe 2I Dryer has the ability to dry a lot of hair in a very short time that's possible because of the large con at the end. Your hair will look shiny, smooth, and silky after styling.
Having a multiple heat setting as others, you have the choice to choose the right one for yourself. T3 Featherlight is powerful but you don't really need to use the highest heat setting. This will save you from any chance of hair damage and your hair will be well protected. Another important thing is, no matter how good your dryer may be, we still suggest you to use a hair protection spray to be on the safe side.
Overall, this isn't the cheapest solution. You will have to pay a handsome amount of money to get Luxe 2I Dryer but all the amazing abilities make it stand out from the crowd. This Best hairdryer is lightweight which makes it very comfortable to use, ergonomics is good and also super fast plus can cope with lots of hairs at once.
7. Sam Villa Professional Light Ionic Dryer
REASONS TO BUY
Quick hair drying
Powerful motor
Stunning aesthetics
Strong airflow
Portable
Comfort grip
Quiet
Removable filter
REASONS TO AVOID
Expensive
Well, there are too many brands of hair dryers competing with each other. Apart from all those, here comes Sam Villa Professional Light Ionic Dryer. This isn't some famous brand but it is highly recommended by many hairstylists. The Person Sam Villa himself was a hairstylist and he knew what a hairstylist need in this line of work.
Sam Villa Professional Light Ionic Dryer is an award-winning hair dryer, made in Italy. The airflow that it provides is more powerful than all the other hair dryers running on the 1875w motor. Running a 1750w Sam Villa makes it possible through the Turbo Compressor Technology. Technology has the ability to provide more air and drain less power drainage which helps in quick drying time.
Well, only a quick drying time and powerful air aren't enough for a hair dryer, it must have the ability to reduce static and frizz for the smooth and stylish finish of the hair. This is where the ceramic tourmaline ionic technology comes in. Combined with multiple heats and speed settings and cool shots, this hairdryer can accommodate different hair lengths and textures. Pair up all these with two rotating nozzles and a diffuser, you have everything need for styling your hairs.
Apart from all these, this hair dryer is lightweight and fatigue-free, especially kept in mind the need of the hairdressers. The grip of the hairdryer is also comfort-free. The rear filter of the hairdryer can be unlocked for easy cleaning. You cannot ignore this best hair dryer, with its stunning aesthetics kept in mind the need for hairstylists and features necessary for styling.
8. INFINITIPRO BY CONAIR 1875
REASONS TO BUY
Fast drying
Powerful
lightweight
High-speed airflow
Highly affordable
Comfortable grip
Durable
Portable
REASONS TO AVOID
A bit Noisy
Average hair protection technology
Short cord
Conair InfinitiPro has great value. It's an affordable yet very powerful and quality hair dryer. Having ceramic technology makes it versatile while very easy to use control makes it so convenient to use. Conair InfinitiPro is a lightweight hair dryer and has more power than you expect from a 40$ hairdryer. It also has all the necessary accessories which are good and will help you achieve both smooth and textured hairstyles.
Conair InfinitiPro houses a 1875w motor which is plenty of power for home use. The professional stylists may use 3600w blowers but they are far more expensive and are meant to dry a lot of heads per day in a short period of time. Infiniti pro weighs only 1.1 pounds, making it the second lightest hairdryer. This blower is good for home use and traveling because it has impressive power and is portable too.
InfinitiPro comes with three heat settings and two airspeed settings. These settings are very important in any hair dryer because they let you set the optimal temperature and speed for your hair styling. To minimize hair damage, we suggest that you should use the least temperature while drying your hair.
Overall, the aesthetics of this best hair dryer are great. It's also comfortable to use and has enough power to quickly dry your hair and style them. Conair InfinitiPro isn't about all the performance and looks, it's about the quality they provide at such a low price. You won't be able to find such a good hair dryer in this range. So it feels good, looks good, and is also not heavy on the pocket.
9. Jinri Hair Dryer Professional Salon
REASONS TO BUY
Fast
Budget-friendly
Lightweight
Good airflow
Easy to use
Quiet
Stylish design
Multiple attachments
REASONS TO AVOID
Slightly less powerful than some other models
Well, you may not have heard of the Jinri brand? but this hair dryer they have made really stands out. It's very affordable yet powerful enough to a quick dry. This hair dryer comes with multiple attachments that mean you have the opportunity to dry your hair in multiple ways. You can select the attachment that's most feasible for you. It performs its job extra fast and with precision.
Being a 1875W motor hair dryer. It's slightly less powerful as compared to the other model but well for home use, it's still a perfect choice. Because all other powerful and expensive hair dryers are used by professionals and salons. Infused with far-infrared, tourmaline, and ionic technology, it has great compatibility with drying hair with great efficiency.
These technologies are very important for any kind of hairdryer. They ensure that your hairs are defended from the harsher effects of drying and heat exposure. Furthermore, three heat settings, two-speed settings, and a cool shot button are there to give you the option of selecting your custom speed and heat. To get a shiny and volumizing dry, set your speed to high, heat to medium, or low. The cool shot helps you lock the style you have made while drying your hair.
It comes with three attachments, a concentrator nozzle that gives volume to the roots and adds a bump to straighten and flat the hairs, a diffuser nozzle that diffuse the air over a larger surface area and doesn't disturb the curls of the hairs, a comb nozzle that's is special for straight hairs. Overall, these hair dryers are budget-friendly yet powerful, comfortable, and effective.
10. REMINGTON Pro Hair Dryer
REASONS TO BUY
Impressive performance
Powerful motor
Great airflow
Affordable
Portable
Comfortable grip
4-year warranty
REASONS TO AVOID
Endcap is hard to remove
A bit noisy
Remington is a famous brand, with purple color and gold trimming, the look of the REMINGTON Pro Hair Dryer is luxurious. Given the impressive performance, priced at 40$ make it is surprisingly affordable. The Thermaluxe is a full-sized hairdryer, a combination of two technologies, thermal technology, and ceramic heat. Both the technology makes it suitable for all kinds of length and texture of hairs.
Ceramic heat emits negative ions to dry hair and reduce the frizz while on the other hand thermal technology provides constant heat to dry hair faster and without any damage. Thermaluxe Remington houses the 1875w motor and weighs around 1.7 pounds. The handle is tangle-free and very comfortable to hold. The rear end cap is removable, so cleaning it won't be a big problem. Both the hair dryer motor and cord are professional grade.
Thermaluxe Remington comes with more accessories than any other hairdryer, including two concentrators, diffusers, and three sectioning clips. It has three heat settings and a two-speed setting. Like all the other hair dryers, it has a cool shot button to lock the hairstyle. Moreover, the speed of the Thermaluxe ranges from 24.1 to 30.7 feet per second, and the temperature ranges from 80 to 169 degrees. Overall, it's a durable and attractive hair dryer.
No matter, if you have thick or thin hair, straight or curly, Thermaluxe Remington is always effective with great airspeed and high temperature. However, Thermaluxe isn't the quietest hair dryer, so the ones who have a problem with noise shouldn't go for Thermaluxe. Overall, the design is good, airspeed is impressive, and has all the latest technology.
Have a Look at:
Best Robot Vacuum Cleaners
Best Vacuum for Stairs
Best Hard Drive for PS4
Buyersguide
Choosing the Best Hair Dryer 2022
When it comes to purchasing a new hairdryer, investing in a high-quality model that is well suited for your hair will surely improve the health of your hair. Getting the wrong hair dryer will end up in brittle and fried hairs. Getting the right hair dryer will have the key elements like, what it's made of, its wattage, and especially the features and attachments.
What to Look for Thick and Frizzy Hair?
Well, ionic and tourmaline hair drying helps in breaking the water drops on your hair by giving off negative ions and finally results in faster drying. This results in reducing the frizz and static of hair after drying. So, if you got thick and frizz-prone hair, you should look for a hair dryer that comes with an ionic or tourmaline interior.
Tourmaline is a semi-precious metal that helps in producing negative ions for fast drying. The dryers with tourmaline technology are commonly expensive but if you have thick and frizz-prone hair, it will be a good investment. On the other hand, an Ionic hairdryer is also good for any kind of hair that is not easy to dry. However, if you got fine or thin hair, avoid ionic or tourmaline because they are not good at building volume like other blowers.
What to Look for If you have Fine or Thin Hairs?
Having thin or fine hair means they are prone to damage and you will need a blower that does less damage and more volume. Hair dryers that feature a plastic and metal housing that is coated by porcelain or ceramic have less heat but are more consistent. They are perfect for hair that dehydrates or is damaged easily. A fine hairdryer would be the best option for people with this type of hair because they are specifically manufactured for specific hair structures.
Ceramic and porcelain technology in they dryers also use negative ions to prevent hair from frizz and all your hair to dry quickly. Some of the porcelain and ceramic hair dryer uses infrared technology which means longer energy waves that penetrate the hair and dry them inside out.
Do you have a lot of Hair? Go for Titanium Dryer
Titanium dryer is meant for thick and people with a lot of hairs. They provide the temperature at a steady rate and tend to get hotter than others. This will help in drastically reducing the drying time of your hair. The best thing about this hair dryer is the portability, titanium weighs less than ceramic and porcelain. so it's more comfortable to hold when used. However, if you have fine or damaged hair, you should buy a titanium hair dryer.
Choose a Hair Dryer with at least 1500 Watts
The more wattage, the more heat and fast a hairdryer works. It means that the speed, heat, and time of drying your hair all depend on the wattage of a hair dryer. Dryers with lower wattage are available at cheap prices but you will have to change them someday. So, why not directly go for a professional-level hair dryer.
For thick hairs that's difficult to dry, a low-wattage hair dryer won't work. You will need to go for at least a hairdryer between 1800 to 2000 wattage. These hair dryer are mostly similar to the ones you see at your salon, they will do salon-level work and style your hair.
Go for a Portable and Light Weight Hair Dryer
This may seem not that important but it's very important to consider the weight of the hair dryer before buying. A lightweight hair dryer is more comfortable to hold and will not tire your hand while drying your hair. There are tons of lightweight hair dryers available, you should look for a hairdryer that around 1 pound.
Find a Dryer with multiple Heat Settings
We all want a hair dryer that has good build material and uses proper wattage. Rather than that, you also want a hair dryer that allows you to adjust multiple heat levels. Most of the high-quality dryers allow various heat levels, go for one with high, medium, and low-level hair dryers. It will allow you to set the precise amount of heat that is required for your hair.
For hair that's fine or thin, low heat settings will work fine because it will not damage your hair. Normal hairs work great with medium-level heat while for thick hair high heat settings will work great.
A blast of cool air is very important while you are drying your hair. To get a shiny and sleek hair result, a cool shot feature is a must. What it really does? is the lock on your style you have created with the hair dryer.
To do it correctly, keep in mind that when your hair is around 80% dry, switch from the heat settings to cool air. It will finish your hair drying with a shiny and sleek result.
Role of Diffuser
The diffuser distributes the air from the hair dryer to a larger surface area instead of blowing all your hair at the same place. It's very important because that will not destroy the original texture of your hair. Especially for curly hairs, if you want your hair texture intact, you will need a hair dryer with a diffuser. The diffuser is removable that snaps at the end of the hair dryer, so you can remove it when not needed.
Concentrator
Similar to a diffuser, the concentrator also snaps to the end of the hair dryer. However, it works completely opposite of the diffuser. Concentrator emits air in a concentrated form that's very handy if you want to straighten your hair every day. It also cuts down on frizz and static. While using a concentrator with the hair dryer, always make sure that it points downward and not straight on the hair. Run a brush through your hair as you are dying it and follow the path of the brush. This will give you a great straight and shiny hair result.

Conclusion
In the end, we will suggest buying a dryer that is more convenient for you. Convenience may be different for different people with various hair lengths and textures. For a person with curly hair, a hair dryer with a diffuser may be more convenient but one with fine and thin hair may prefer a dryer with lower hair damage. In the end, it's all about what you want and what you need.