We spend a lot of time talking about building a custom PC, but you can save time by getting the prebuilt best gaming PC under 1000. This will save you from a lot of hassles like fiddling with motherboard cables and DIY creation. Also, you have the opportunity to choose from some of the best designs available on the market.
This doesn't mean that buying a prebuilt gaming PC is an easy job. You will need to consider and investigate many factors and choose what's best for you and what's not. Also, getting a gaming PC under 100 means, you will need to compromise many features and higher-end specs.
Are you confused? Don't be! We will explain each and everything and help you out in choosing the best possible gaming rig. A 1000$ gaming PC won't be the ultimate one, but still, you would be able to play most of the AAA-rated games at 60fps.
Best Gaming PC Under 1000 2024:
Also read:
Best Gaming Routers
Best Over Ear Headphones
Best Hair dryer
Frequently Asked Questions
Should you buy or build a gaming PC?
When it comes to building or buying your gaming PC, you can not deny the importance of each one. Both of the methods have their own advantages and disadvantages. From our viewpoint, it is a matter of budget, preferences, and urgency. Furthermore, a prebuilt gaming PC is more reliable, easier, and quicker, while building a gaming PC can be less expensive and offer more customization. Below, we have discussed in detail the pros and cons of building your own gaming PC and buying a prebuilt PC.
Building Your PC
This method gives you the freedom to pick the system's essential components according to your needs and budget. More, it allows you to build and customize the gaming PC to your performance requirements. As you choose each component of the system, you will have to get the chance to buy these components in deals, or you can even purchase the refurbished or used components. Thus you will save some extra bucks.

Further, by building your gaming PC, you will get a unique and beautiful system that you can display at your battle station. Although this method offers more customization, satisfaction and is budget-friendly, this isn't for anyone. Because it is also time-consuming, stressful, and exhausting, especially for the first-time PC builder. Moreover, if something goes wrong during the building, it will be more time-consuming and headache for you; that's where the prebuilt gaming PC makes its entry.

Buying a Pre-built PC
When it comes to purchasing a prebuilt gaming PC, you are not only for just the parts of the system but also paying for the warranty service, support, and tranquillity of mind. Apart from building, it was also tested by professionals. In addition, many manufacturers also provide such features that you can't buy on your own, i.e., warranty-safe overclocking, pre-installed software, and excellent components. These are some of the features which take prebuilt PCs one step ahead of building a PC on your own.

Furthermore, the design of prebuilt gaming PCs is mostly loved by gamers. A prebuilt PC like CyberPowerPC Gamer Xtreme has a unique chassis, and you won't be able to buy it yourself for building a PC. As for the price of prebuilt PCs, some manufacturers offer a competitive price than that of building your own PC. But you have to make a compromise on some of the customization.
So, which one is good for you? It totally depends on your needs and budget. Building your own Pc is an excellent option for you. Still, if you are not comfortable with it, then we recommend purchasing a prebuilt gaming PC.
Should I buy a laptop or gaming PC for 1000 dollars?
Two main factors bring the significant difference between laptop and gaming PC, portability and ultimate power. A $1000 laptop is quite powerful as it is loaded with high-end specs, and you can play almost any game on it but what stands out from a gaming PC is its portability. A laptop is very portable, and you take it anywhere with yourself, i.e., to your friend's place for gaming, etc. On the other hand, a PC takes a lot of space and has more weight; that's why it is not portable. Still, you will be amazed by its ultimate power, and that is because it has housed robust and powerful internals, thus giving you the chance to play hardcore and AAA titles. Now, suppose you are going after portability. In that case, a laptop is a good option for you. Still, if you are after power that can play any hardcore game, then a gaming PC is the ultimate choice for $1000.
How much RAM is enough? 8GB? 12GB or 16GB?
It depends on your budget and the games you play on a PC. If you are playing AAA titles on your PC and budget is not an issue for you, then it is recommended that you go for more than 8GB of RAM. Further, 12-16GB RAM is perfect for playing any AAA title and will give you solid performance. However, if your budget is low, a gaming PC with 8GB of RAM still does the job and can run most of the games well.
Does power supply affects the overall gaming experience?
Generally speaking, the power supply does not affect the overall gaming performance or experience because it only supplies the required power. However, suppose your system has a high-end processor, a larger GPU, or RAM that demands more power. In that case, you will surely need a larger PSU to provide the required power to the components for better functioning. But this doesn't mean that PSU affects or increases the performance of your system.
What can you Afford in 1000$?
Some may tell you that you cannot get much in a 1000$ PC. We would say don't listen to them. You can get a lot on this budget which can really take your gaming experience to another level. To make it simple, just assume that we are building a gaming PC. Let's see what can we afford.
GPU
MSI Gaming GeForce RTX 2060 can really take your game to the next level. This can really boost your gaming performance and let you play AAA-rated games at higher FPS.
CPU
AMD Ryzen 7 2700X Processor has a steller gaming performance that won't disappoint you with its speed and any GPU upgrades.
RAM
Corsair Vengeance LPX 16GB is perfect option to handle the mutltitasking and giving a blazing performance over the gaming.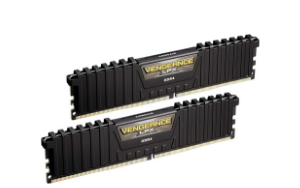 SSD
Samsung 860 EVO 500GB would be enough to store your important file and games. Also, SSD's are much faster then HDD's and whol doesn't love a faster loading plus good gaming performance.
PSU
EVGA SuperNOVA 120-GP-0650-X1 can deliver enough power to run your computer. Also, it can handle the upgrades to the CPU or GPU.
MotherBoard
ASUS ROG Strix X470-F can do the job. Asus has been known for its incredible gaming component and who want something powerful on such a nice budget.
Case
NZXT H510 – CA-H510B-W1 looks amazing. Well, i am not in the favor of spending much on a Case but still, this one looks incredible.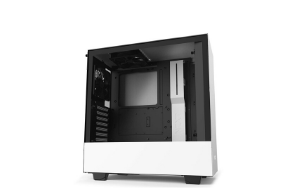 These components combined can do wonders and really take your game to the next level.
You may like to read:
Best Robot Vacuum Cleaners
Best Gaming Laptop under 600
best Gaming Laptop Under 800
Product Reviews
Best Gaming PC 2024 Under 1000
1. SkyTech Blaze II Gaming Computer
CPU: AMD Ryzen 3 3100 | RAM: 8GB DDR4 | Storage: 500GB SSD | Graphics: NVIDIA GeForce GTX 1650
REASONS TO BUY
Impressive performance
Elegant gaming design
Offer 60fps gaming
Good audio system
Cooling system
REASONS TO AVOID
Storage issues
Loud fans
SkyTech Blaze II is a mid-tower gaming PC with a stunning design and eye-catching LED illumination. The first look at this PC will make you fall in love with it. This PC offers a lot at an affordable price, whether it's power, extra features, a superb design, or a cooling system. It won't disappoint you at all. Stuffed with powerful internals, this gaming pc is capable of playing any game with impressive fps and resolution. Furthermore, the most sorted out internal at a mere price makes it the best value and best-prebuilt gaming PC under 1000.
Going to a battle without proper tools would be senseless. SkyTech Blaze II is armored with the AMD Ryzen 3 3100 processor plus NVIDIA GeForce GTX 1650 graphics. Now, this is something that will give you an upper hand on your in the game. You will just love the smooth gameplay and boosted gaming performance. Furthermore, an 8GB DDR4 (to handle multitasking) and 500GB SSD (fast booting and reloading). These specs are really impressive and can do any sort of job. Gaming? Check, Video Editing? Check or Graphic Designing? Check. So, what more could you ask for?
Most importantly, SkyTech Blaze II offers all the connectivity ports like HDMI, 4x USB 3.1, 2x USB 2.0, Display port, and more. Also, you will find an impressive audio system loud enough to fill the room with sound. Moreover, they provide a 1-year labor and parts warranty plus free lifetime tech support. In case you have any problems, you are always welcome to contact them. Finally, the price of this PC is so budget-friendly, and each penny you are going to spend is worth it.
2. iBUYPOWER Trace 4 9310
CPU: AMD Ryzen 5 3600 | RAM: 8GB DDR4 | Storage: 240GB SSD | Graphics: AMD Radeon RX 5500
REASONS TO BUY
Powerful
Great Performance
Great Aesthetics
REASONS TO AVOID
Not for Extremely high graphics games
iBUYPOWER Trace 4 9310 is a prebuilt gaming pc with amazing features and power. Playing high end games will be a peice of cake for these specifications. Just looking on the case of the PC, you will feel the royality of the system. It comes with a killer looks, beuatiful edges and lighting add to the show. The gaming pc under 1000 doesn't look like a budget gaming PC becuase of the internals, performance, and looks.
Internally if you look, you will find that iBUYPOWER Trace 4 9310 comes with the latest AMD Ryzen 5 3600 processor capable of running high end AAA rated games at high fps. If you are truly a fan of smooth gameplay, you will be happy to know that iBUYPOWER Trace 4 9310 boots up with the powerful AMD Radeon RX 5500 graphics. Furthermore, laptop have a speeds 240GB storage that can work flawlessly in comparison to hard drives. Also, you get an 8GB RAM which not that much but RAM is always upgradable.
Lastly, talking about the cooling system, design and sound system of the PC. We guarantee that it won't dissapoint you in performance department in the price range. Also, The PC includes all the important ports needed for gaming whether its usb ports, audio, ethernet or display. Furthermore, iBUYPOWER Trace 4 9310 comes with a gaming official iBUYPOWER gaming keyboard and mouse saving you a lot of money. Overall, its a great PC at $1000 dollars and we believe that it won't dissapoint you.
3. CYBERPOWERPC Gamer Xtreme
CPU: Intel Core i5-9400F | RAM: 8GB DDR4 | Storage: 240GB SSD + 1TB HDD | Graphics: NVIDIA GeForce GTX 1660
REASONS TO BUY
Performance
Great for 1080p gaming & also 4K gaming
VR Ready, Wi-Fi Ready
High fps
Unique design with side panel
Free lifetime tech support
REASONS TO AVOID
Over heating
Little bit loud fans
Many gamers tend to make their own gaming PC, but in case you are lazy enough and don't want the trouble. CYBERPOWERPC Gamer Xtreme can be something you are looking for. This PC has made itself a name in the gaming community. You will often find it popping out in every best gaming PC's list everywhere. This is only because of its mind-blowing gaming performance and value for money. Playing games at 1080p is no easy job for a gaming PC, especially a budget one. Incase of CYBERPOWERPC Gamer Xtreme, the powerful specification plays a significant role. It provides a remarkable gaming experience with no lag and smooth gameplays.
Now, running AAA-rated games at 1080p is no kid job. It's only possible because of its powerful Intel Core i5-9400F processor and NVIDIA GeForce GTX 1660 graphics. This combination makes it capable of doing almost anything, whether gaming or any other challenging tasks like graphics designing. Also, it offers 8GB RAM (Upgradable) and 240GB SSD (Fast loading). They have also added a 1TB HDD in case you need more space to store games and movies. Now, this is a combination of specs that can deliver a fantastic performance.
CYBERPOWERPC Gamer Xtreme also offers an additional gaming keyboard and mouse. So, you won't need to spend money on that. Furthermore, it provides all the essential ports for connectivity like 6 USB 3.1 ports, 2 USB 2.0, Ethernet port plus Audio jack, and more. Moreover, the case supports RGB lighting for lightning fans. Also, it offers 1-year parts and labor warranty plus free lifetime tech support. Now, these are something scarce and will really benefit you in the end. So, if you don't want to spend time on building your own custom PC, then this best-prebuilt gaming PC for under 1000$ would be a nice decision for you.
4. Skytech Shiva Gaming PC
CPU: AMD Ryzen 5 5600X | RAM: 16GB DDR4 | Storage: 1TB SSD | Graphics: GeForce RTX 3060 Ti
REASONS TO BUY
Affordable
Attractive design with RGB-lit interior
Performance
Number of ports
Large case for upgrading
REASONS TO AVOID
Lacks USB Type-C
Loud fans under full load
Skytech Shiva Gaming PC is an entry-level gaming gear for all the budget audience over there. Actually, this gaming PC fills the sweet spot between the hardcore gamers that want super high-end equipment and budget audiences that cannot afford the overpriced gaming gear. This is kind of both, a PC on budget plus powerful enough to provide you with the ultimate gaming experience. Furthermore, the looks of this PC are amazing; thank God not too much RGB. The simple and classic look is impressive and will make you fall in love.
In any gaming gear, the only important thing is the performance of the gear. Skytech Shiva Gaming PC may be a budget gaming gear, but it packs a lot of power inside. Starting with the AMD Ryzen 5 5600X processor, powerful GeForce RTX 3060 Ti graphics card which ensures the smooth game-play and no lag policy. Plus, 16GB DDR4 ram and 1TB SSD SSD adds more to the party. To be honest, you can play any game with these kinds of internals. So, whether you are a beginner, a professional, or a streamer, you will love to play games on this PC.
This CPU can also be used for other office work if necessary. It has a base clock speed of 3.4GHz and a turbo boost of 3.9GHz. Skytech Shiva offers many ports 4 USB 3.1 ports, 2 USB 2.0 ports, an HDMI port, HDMI 2.0b port, and more essential ports. Furthermore, you have an RGB keyboard plus a mouse to play games. Overall, Skytech Shiva is a great gaming PC to buy and worth every penny you will spend.
5. iBUYPOWER Gaming PC
CPU: Intel Core i7-9700F | RAM: 16GB DDR4 | Storage: 1TB HDD + 240GB SSD | Graphics: NVIDIA GeForce GTX 1660 Ti
REASONS TO BUY
High performance
Excellent for 1080p gaming
Onboard Wi-Fi
Great aesthetics
Removable dust filter
REASONS TO AVOID
No USB Type-C
Not for 4K gaming
Gaming systems have improved immensely over time. The Nvidia Turing and Pascal graphics have revolutionized the whole gaming trend. iBUYPOWER Gaming PC offers smooth gameplay and ultimate gaming performance with its great internals and budget-friendly price. Have fun playing games at 1080p with no lag and boosted performance. Furthermore, you will find RGB lighting all over, adding to the aesthetics of the gaming PC. Suppose you are a fan of something in the budget to deliver an extra level of performance. In that case, no other gaming PC can beat iBUYPOWER Gaming PC power and grace.
iBUYPOWER Gaming PC packs a lot inside a mere budget; an NVIDIA GeForce GTX 1660 Ti graphics and the latest Intel Core i7-9700F prove to up your gaming level. You cannot beat your opponents, just with your skills. You need to have the best armor plus skill to have the upper hand. iBUYPOWER Gaming PC offers that and makes you feel pro gamer. Furthermore, to further boost the performance and handle multitasking, it comes with a whopping 16GB RAM and a speed 240 HDD. Also, to store your large gaming files and movies directory, you get a 1TB HDD. So, it's totally fair to add it to the list of best gaming pc under 1000.
The power it offers will not only come in handy in games. You can do other heavy tasks like video editing, coding, graphics design, or music production. Just name something, and iBUYPOWER Gaming PC won't disappoint you. Furthermore, for connectivity purposes, it comes with a variety of ports. Ports include 4 USB 3.1, 2 USB 2.0 ports, an Ethernet cable, a headphone jack, and more. Also, they offer a free keyboard and mouse to fill your gaming needs. What more could you ask for? In a mere budget of 1000$, they provide more than it costs and totally worth its price.
6. SkyTech Archangel Gaming PC
CPU: AMD Ryzen 3 1200 | RAM: 8GB DDR4 | Storage: 1TB HDD | Graphics: Nvidia GeForce GTX 1050 Ti
REASONS TO BUY
Affordable
Solid gaming performance
Amazing build quality
Complete package
Wi-Fi Ready
Easily upgradable
REASONS TO AVOID
Lacks SSD
Over heating
Can not run VR Games
Now, this one is for all the gamers who fantasize about great design and aesthetics. A single look on this PC will make you fall in love. Makers from SkyTech really know their game and have crafted this gaming gear amazingly. The eye-soothing design isn't the only thing offered by the SkyTech Archangel Gaming PC. It also packs a lot inside and has a staggering gaming capability. When it comes to professional gaming and streaming, lag is unbearable. Owning this PC will enhance your overall gaming experience. It will allow you to play AAA-rated high-end games at 1080p resolution and steady fps.
SkyTech Archangel Gaming PC is packed with a powerful Nvidia GeForce GTX 1050 Ti, AMD RYZEN 3 1200, an 8GB DDR4 RAM and a whopping 1TB HDD. As this is a budget gaming PC, these specs are more than enough at this price. Furthermore, this PC can also be used for other typical or challenging tasks. SkyTech Archangel Gaming PC rings all the bells and whistles at an affordable price. Having such heavy specs at such affordable rates is really a treat. This gaming PC under 1000$ is totally worth every penny.
Furthermore, along with this gaming PC, you get a free gaming keyboard and gaming mouse. Also, for connectivity purposes, you get many ports like 5 USB 3.1, 4 USB 2.0, HDMI, and Display port. By looking at all those features, it's a great gaming laptop. We believe that it will really work up to the expectation and give you an excellent gaming experience.
7. iBUYPOWER Elite Gaming PC
CPU: Intel i7-8700 | RAM: 8GB DDR4 | Storage: 1TB HDD + 240GB SSD | Graphics: NVIDIA Geforce RTX 2060
REASONS TO BUY
Performance
Excellent for 1080p & 1440p gaming
Air cooling system
LED lighting
Free life time tech support
Affordable
Great design
REASONS TO AVOID
Lacks USB Type-C & Thunderbolt 3
iBUYPOWER Elite Gaming PC harnesses enough power to play all your high-end games at an impressive resolution with almost zero lagging. This PC is a beast when it comes to the lower-budget gaming PC. Furthermore, by looking at this PC, you will love the Fabolous design, crafted very carefully and looks impressive. The LED lighting has been organized very smartly and gives a distinctive gaming look. Every gamer has a dream of building his own gaming rig. This PC will provide you with the feeling of a custom-made PC. Every part of this gaming PC is picked very carefully and smartly and adds to the PC's overall performance.
The only thing that matters for every gamer is the performance of the gaming PC. If your PC isn't performing, great design and features won't be of any worth at all. This PC is armed with the latest Turing architecture NVIDIA Geforce RTX 2060 and a powerful Intel i7-8700 processor. It harnesses the power of the latest Turing architecture and gives an incredible gaming experience. Furthermore, to access all your files quickly and perform multitasking, iBUYPOWER Elite features an 8GB RAM and 240GB SSD. Also, they have added a huge 1TB HDD. So, it's totally a moral decision to call it one of the best gaming PC under 1000.
With the iBUYPOWER Elite Gaming PC, you also get a free gaming keyboard of excellent gaming quality plus a free gaming mouse. Moreover, for gaming, you will need ports, and they provide a lot of ports. You will get USB(4x 3.0) ports, USB(2x 2.0) ports, HDMI and Ethernet. Also, they provide a 1-year warranty and free lifetime tech support. So, if any part of the PC is faulty, you can always let them repair it for you. So, overall, iBUYPOWER Elite Gaming PC provides a great design, excellent performance, and all that at a budget-friendly price.
Buyers Guide
Best Prebuilt Gaming PC Under 1000 Buyer's Guide
Getting a gaming PC is a big investment, and you will need to carefully consider each and every factor. The most important factors are upgradeability, power, storage, and add-on cards. In this guide, we will explain all the factors and explain why they are important.
Size of the PC
This may not seem important, but you need to understand the whole situation. As we all know that gaming PC comes in various shapes and sizes. So, you may prefer a small PC size, but you will need to keep in mind that it may restrict future upgrades to the PC. On the other hand, the bigger size would be a problem for those who lack a big space to keep their gaming PC, but on the bright side, more giant PC mostly accepts upgrades.
Now, it comes to you. If you don't want any future upgrades and want to save some space, then a smaller PC shape would be a better option for you. While if you're going to invest more in the same PC in the future, you should check the PC, if it will accept upgrades or not.
Processor
The processor has been considered the heart of any computer, whether a gaming or standard PC. Keeping this in mind, your first priority when buying a gaming PC should be a processor. The processor is an expensive component of any computer. Your first choice will be between two, four, and six-core processors. Now it depends on your budget, more core means, faster and smoother performance.
We have added some of the best gaming pcs to the list with the great processor. Go for one with a suitable processor that will satisfy your needs.
Graphics Card
Graphics is the second most important thing in a gaming PC after the processor. One should check the benchmarks of the graphics cards before buying one. The more powerful the graphics card, the more smooth and great the gaming experience. There are tons of graphics cards available created by Nvidia and AMD. You can choose any of them; both offer great gaming graphics cards. You need to be careful and avoid outdated graphics cards.
Most of the gamers prefer Nvidia cards. Any Nvidia card greater than GTX 1030 would be impressive. We have tried to provide you with the best possible graphics card you can afford in this article.
RAM
RAM also plays a vital role in the gaming and faster loading of programs. Some may tell you to go for higher RAM as possible, but that's just a waste of resources. Most of the games can be played with 8GB RAM, and some are playable on 16GB. So, getting 32GB or 64GB will only be a waste of money. Try to get as much RAM you need, and it's that can be easily upgraded whenever required.
SSD
SSD's were quite expensive before, but with time they are now affordable. If you are getting a gaming PC, try to go for one with SSD because they are fast and will give a better experience than HDDs. The best solution would be to get a 256GB or 500GB SSD for installing windows and games, plus get an HDD for storing all the files. This gives a better and smoother experience and lets you keep as much data as you want at an affordable price.
Conclusion
We have tried to explain each and everything in this article. We believe that now you would get the best possible gaming PC, whether it's prebuilt or a custom one. Go for one that suits your budget and needs. In case you have something to ask or discuss, just comment below or reach us on our contact page.